Losing a loved one can be an incredibly difficult experience, and finding ways to cope with the grief can help in the healing process. One option that has provided comfort to many families is lighting memorial candles in honor of their loved one. The soft, flickering light of a candle can create a peaceful atmosphere and can be a symbol of the love and memory that the departed brought into their lives. It can serve as a source of comfort during times of sadness, reminding families that their loved one's light still shines brightly in their hearts.
While there are many different types of memorial candles available, the Meridian Ceramic Tealight Urn in Seabreeze and Bay Blue have become a favorite among families. What makes this candle unique is that it has a space for a ashes.This memorial candle urn is made from high-quality ceramic, which makes it durable and long-lasting.
The Seabreeze Memorial Candle's color is a beautiful combination of blues and greens that is reminiscent of the ocean and the Bay Blue Memorial Candle is for lovers of the unsalted waters. Bother are a fitting choice for those who loved spending time on the shores or view out from their boats.
The Meridian Ceramic Tealight Urn is also a versatile option. It can be used for scattering ashes, for burial, or as a decorative piece in the home. The lid is removable, which makes it easy to access the ashes, and the urn is easy to clean. You can also choose to seal your urn by placign a small amount of glue around the rim.
Meridian Ceramic Tealight Urn - Seabreeze
Families love pairing this with the matching full-sized, adult Seabreeze Ceramic Urn.
Meridian Ceramic Tealight Urn - Bay Blue
Dimensions
---
The Meridian Ceramic Tealight is approximately 4" High x 4" Diameter.
The urn has a capacity of 16 cubic inches or about 1 cup, which is enough to hold a space amount of your loved one's cremated remains.
5-Star Reviews from Families ⭐⭐⭐⭐⭐
---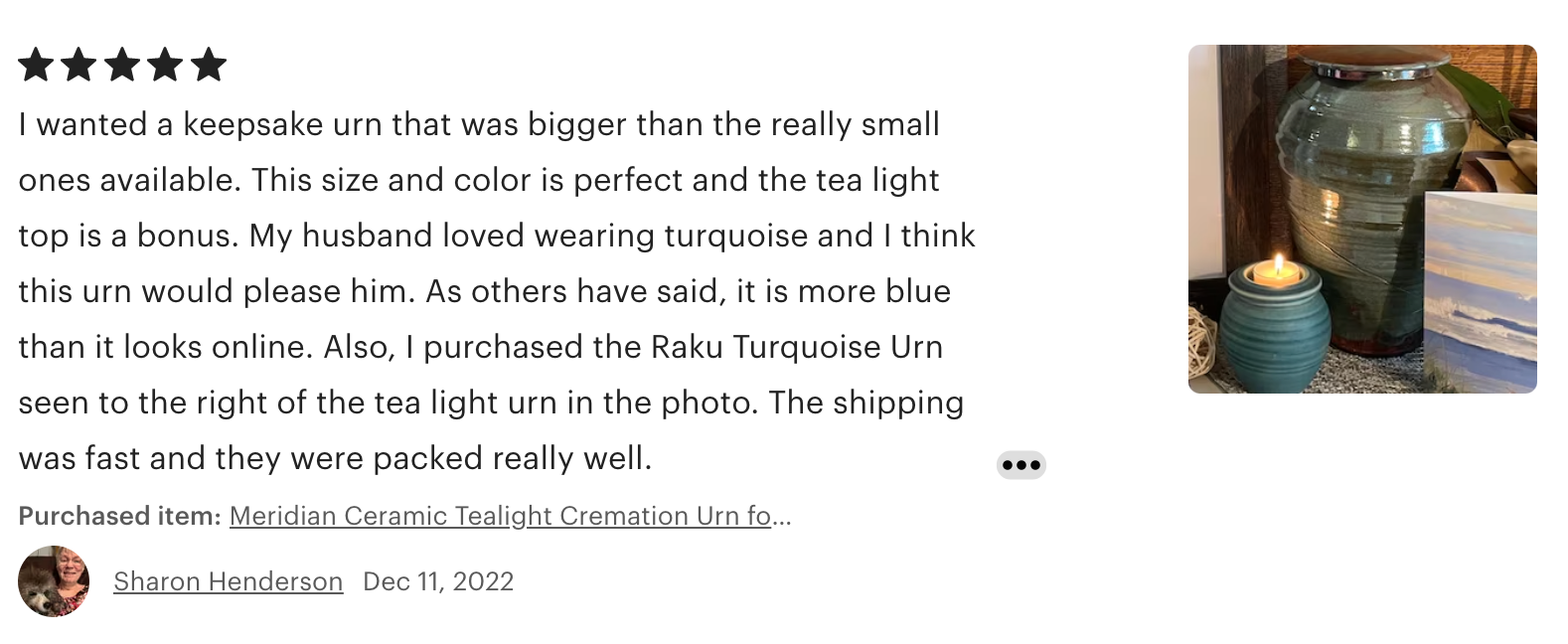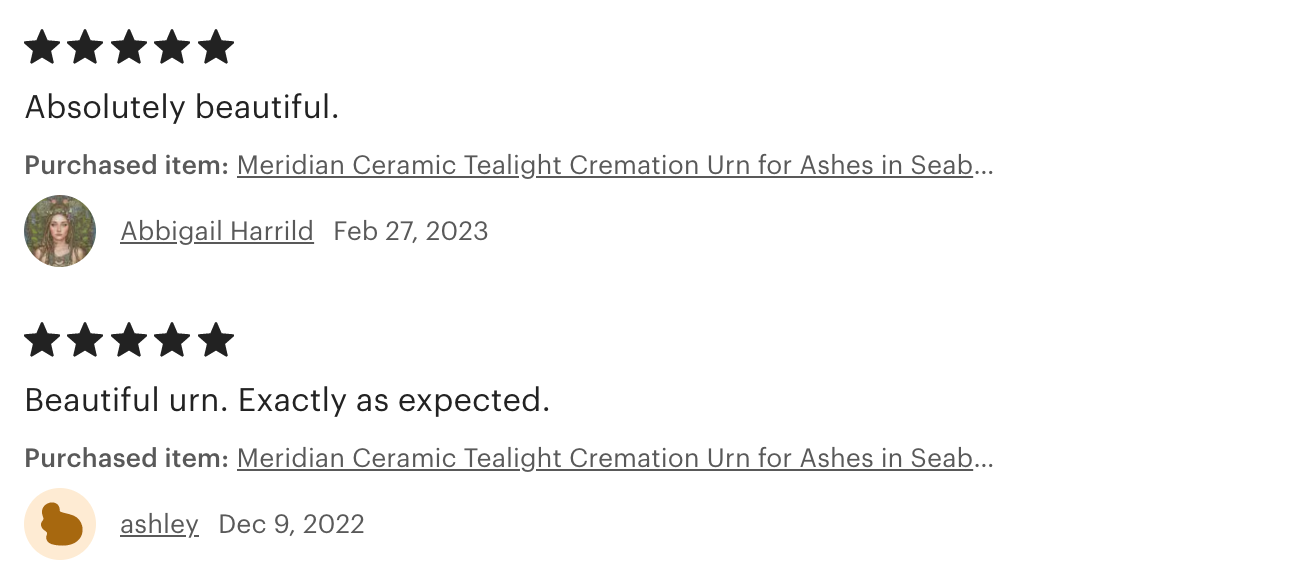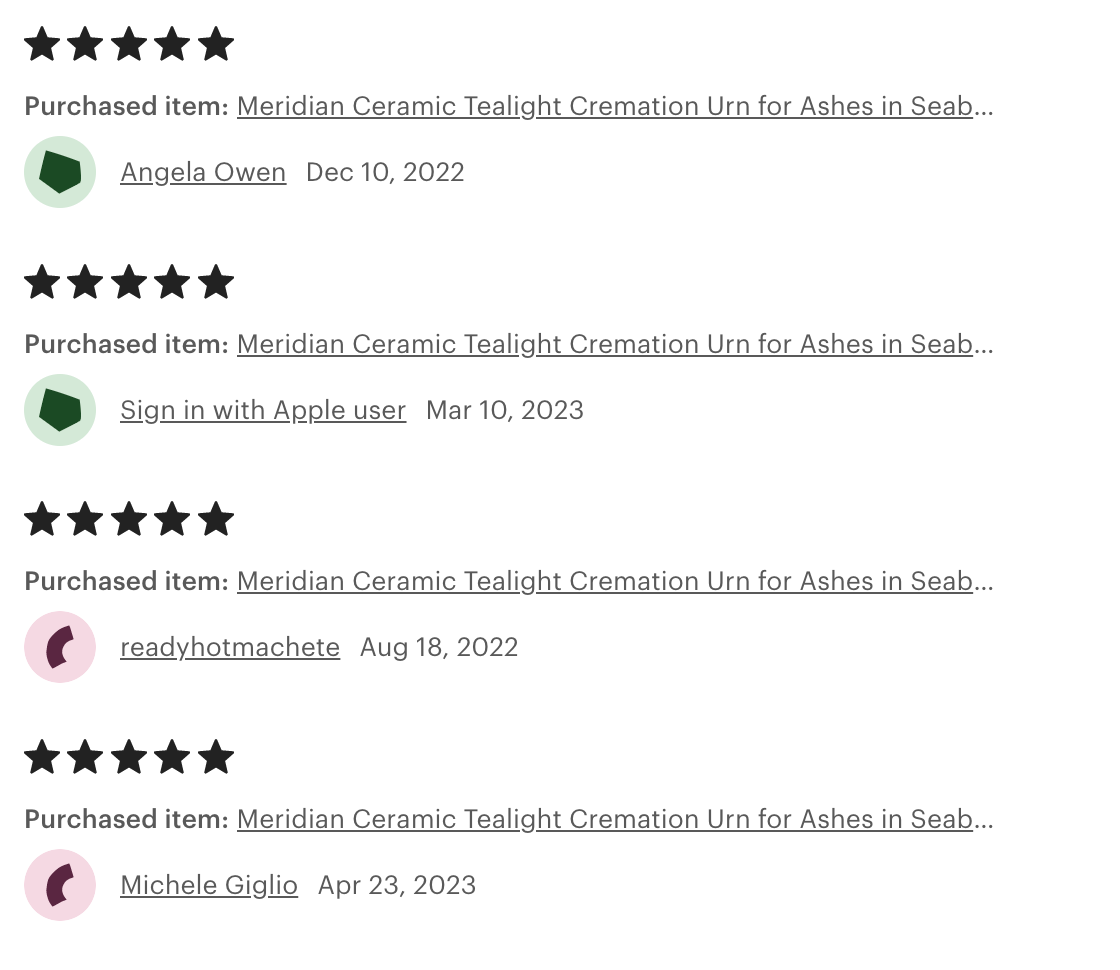 Families who have chosen this urn have praised its beauty and functionality. They appreciate the thoughtful design and the way it allows them to honor their loved one in a unique and meaningful way. They have also found comfort in the tealight candle, which has become a symbol of their love and remembrance.
Overall, the Meridian Ceramic Tealight Urn in Seabreeze is an excellent option for families who are looking for a beautiful and practical way to honor their loved one's memory. Its unique design and tealight feature make it stand out from other urns, and its durability and versatility ensure that it can be cherished for years to come.